Money for Human Needs, Not Nuclear Madness and War
Golden Rule Peace Boat Sails to San Diego County

Palomar Unitarian Universalist Church
1600 Buena Vista Drive, Vista, CA 92081
Saturday, January 15, 2022, 1 pm – 3 pm
The world-renowned Golden Rule anti-nuclear sailboat is visiting San Diego County with an urgent call to eliminate nuclear weapons and prevent nuclear war. The historic 34-foot wooden ketch, a project of Veterans For Peace, will anchor celebrations of the first anniversary of the UN Treaty on the Prohibition of Nuclear Weapons, which went into effect on January 22, 2021. The Treaty bans developing, testing, deploying, using or threatening to use nuclear weapons.
An early Saturday afternoon event at the Palomar Unitarian Universalist Church in Vista will feature Rev. Dr. Beth Johnson, co-chair of the California Poor Peoples Campaign and Yusef Miller of the Racial Justice Coalition of San Diego, along with Helen Jaccard and Gerry Condon of the Veterans For Peace Golden Rule Project.
"We are sailing for a nuclear-free world and a peaceful, sustainable future," says Helen Jaccard, Golden Rule Project Manager. "The billions of dollars that are being wasted on nuclear weapons and war could be used to address poverty, the pandemic and climate change, while providing quality education and healthcare for all."
In 1958 four Quaker peace activists sailed the Golden Rule from Los Angeles toward the Marshall Islands in an attempt to halt U.S. nuclear bomb testing. The U.S. Coast Guard seized the boat in Honolulu and threw the crew in jail. The international outcry that followed built support for the Partial Nuclear Test Ban Treaty that was signed in August 1963 by President John F. Kennedy and the leaders of the UK and the USSR.
The Golden Rule is currently on a mission to sail all throughout the United States with her message of peace, disarmament and sustainability. For more information, see www.vfpgoldenrule.org or call 206-992-6364.
Outside, social distancing, please wear a mask
Featured Speakers: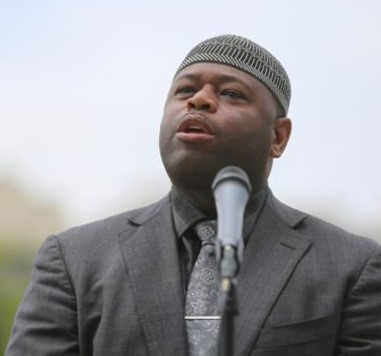 Yusef Miller

Racial Justice Coalition
of San Diego
Reverend Dr. Beth Johnson
Co-chair, California Poor People's Campaign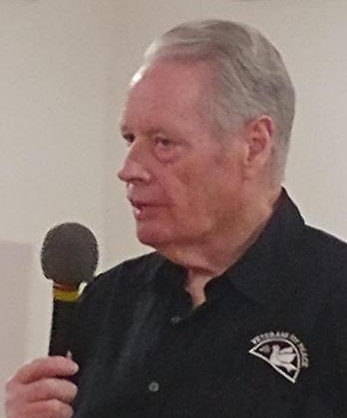 Gerry Condon
President of the Golden Rule Steering Committee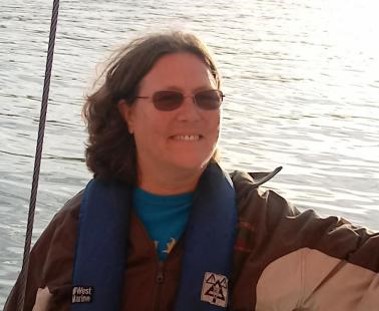 Helen Jaccard
Crew and Project Manager of the Golden Rule historic anti-nuclear sailboat
Music by Front Street Troubadours:
https://www.facebook.com/FrontStreetTroubadours
Would you like an educational presentation at your church / club / school? Would you like to sail or have a tour of the Golden Rule? Contact Helen Jaccard at vfpgoldenruleproject@gmail.com or 206-992-6364.
Organizational sponsorships, tabling opportunities are available!
Golden Rule arrived from Hawai'i
into San Francisco Bay on June 1, 2021
Sailing for a Nuclear-Free World
and a Peaceful, Sustainable Future!
In 1958 peace activists sailed Golden Rule toward the Marshall Islands in an attempt to halt nuclear weapons testing. When the crew attempted to leave Honolulu, the US Coast Guard arrested her crew, causing an international outcry.
Rising public awareness of the dangers of radiation led to worldwide demands to stop nuclear testing. In 1963 President Kennedy, the U.S.S.R. and the U.K. signed the Limited Nuclear Test Ban Treaty
In 2010 the Golden Rule sank in a gale in Humboldt Bay in Northern California. Veterans For Peace (VFP) restored the boat and her original anti-nuclear mission. They've been sailing her on the West Coast and to Hawai'i and back.
VFP, a group of military veterans and their supporters, has 3000 members in 100 chapters. The Golden Rule Project aims to advance Veterans For Peace opposition to nuclear weapons and war, and to do so in a dramatic fashion.
After giving over 300 educational presentations and media coverage reaching hundreds of thousands of people, the Golden Rule Project is well known and loved!
The Golden Rule will be in San Diego County January 20 – February 11.
Follow the Golden Rule's progress along the California Coast Jan 10 – 20: share.garmin.com/goldenrule
Veterans For Peace, Golden Rule Peace Boat
Full Event Schedule:
Sun Jan 10 – Wed Jan 20: Golden Rule en Route to San Diego – follow at share.garmin.com/goldenrule
Sat Jan 15, 1 pm to 3 pm: Educational Presentation
Palomar Unitarian Universalist Church
1600 Buena Vista Drive, Vista, CA 92081
— Reverend Dr Beth Johnson, Co-Chair of California Poor People's Campaign
— Yusef Miller, member of the Racial Justice Coalition of San Diego and organizer for religious and racial equality in North County.
— Helen Jaccard, crew and Project Manager of the Golden Rule Peace Boat
— Gerry Condon, past President of National Veterans For Peace, President of Golden Rule Steering Committee
Wed Jan 20 – Mon Jan 24: Shelter Island Harbor Police Dock, 1401 Shelter Island Dr, San Diego, CA 92106
Fri Jan 21, 1 pm to 3 pm: Press Conference
Yokohama Friendship Bell, 1500 Shelter Island Dr, San Diego, CA 92106
Sat Jan 22, 7 to 9 pm: Educational presentation
Church of the Brethren, 3850 Westgate Pl, San Diego, CA 92105
First Anniversary of the UN Treaty on the Prohibition of Nuclear Weapons
Featuring:
— David Valladolid of Parent Institute for Quality Education
— Estela de los Rios, Executive Director of Center for Social Advocacy
— Gerry Condon, Veterans For Peace Nuclear Abolition Working Group
Capacity is limited, so RSVP, if possible, to vfpgoldenruleproject@gmail.com
Wed Jan 26 – Thurs Jan 27: Chula Vista Marina, 550 Marina Pkwy, Chula Vista 91910
Sat Jan 29 – Sun Jan 30: Ensenada, Mexico
Tues Feb 1 – Sun Feb 6: Shelter Island Harbor Police Dock, 1401 Shelter Island Dr, San Diego, 92106
Fri Feb 4, 7 to 9 pm: Educational Presentation and Music
World Beat Center, 2100 Park Blvd, San Diego, CA 92101
Featuring
— Francis Yasmeen Motiwalla, Activist San Diego
— Clovis Honore, San Diego NAACP
Sat Feb 5, 1 to 3 pm: Educational presentation (by Zoom)
Sponsored by: First UU Church of San Diego
Featuring
— Barry Ladendorf, Past National President of Veterans For Peace
— Gary Butterfield, Veterans For Peace, Climate Crisis and Militarism Project
— Marjorie Cohn, National Lawyers Guild
---